Patent Services in Taiwan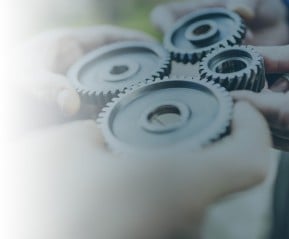 We are aware of the importance and sensitivity of our client's patents, and because of this we are always trying to deliver high quality standard services through personalized support. Below you will be able to review our service options:
FILING SERVICES
1. Local/Direct Patent Filing in almost any country
2. PCT National Phases in all PCT contracting states
3. International PCT application.
4. Regional patent applications (EPO, GCC, ARIPO, EAPO, OAPI)
PATENT INFRINGEMENT SERVICES
1. Infringement Identification Search per patent
2. Infringement Contentions Preparation per patent
3. Invalidity Contentions Preparation per patent
4. Response to Invalidity Contentions Preparation per patent
5. Patent to Product Mapping/Claim Chart/EoU Preparation per claim chart
PATENT ANALYSIS SERVICES
1. Novelty/Patentability Search
2. Freedom-to-Operate/FTO Study
3. Patent & Business Landscape
4. Patent Invalidity Search
OTHER SERVICES
1. Patent draft in English and Spanish.
2. Analysis and preparation of responses for office actions.
3. Annuity payments and patent prosecution.
4. Translation services in more than 40 languages.
Patent Application in Taiwan
Taiwan is not a contracting state of the PCT, so you can only apply directly as a local filing. Below you will find more information of the process.
Local Filing
If you have a filed patent in any country and you need to expand its protection to Taiwan, you can proceed with a national application within 12 months from the earliest priority filing date. In general, a direct national patent application strategy is recommended if you know exactly where your target market is and probably if you want to protect your application in a few countries only.
If you need to proceed with the filing of a national application you have to consider the following requirements:
Patent specifications in the local language (Abstract, application text, claims and drawings).
Copy of the foreign priority including, country, filing date, title, owner and inventors. If applies.
With us, the filing process (PCT or Direct filing) should take 3 -5 days once we have received all the information required.  Our global experience along with a high quality local patent attorneys and experts will make this process easier, clear and fast. Contact us so we can review your the original patent application details and provide you with our expert advice.
Patent Draft
---
This is the main requirement in order to start a patent protection process.
General process of a patent application
1

Patent Filing: Once you have your patent draft already written, the attorney will prepare the documentation for a proper patent application in the relevant country.

2

Patent examination: after about 12 months (this will depend on the country) the examination process will start.

3

Office action: The patent office will issue an examination report with observations and requirements for the application.

4

Patent Granting: Once the examination has ended and if the patent office has accepted your application your patent will be granted.

5

Maintenance fee: In almost every country you need to pay a yearly fee in order to keep your patent in force.
Local Information
1. Time frame: The patent process in Taiwan normally can takes up to 4 years from the filing to the granting.
Patent Application Budget
The patent process is complex and expensive, before starting a global invention protection, it is important to determine the budget and define a budget strategy because the costs involved can vary depending on the invention and the country where you are seeking the patent protection.
For a better understanding of the costs, please contact us.
Get Free Quote!