Design Services in Portugal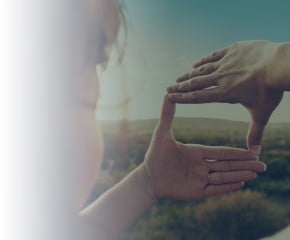 We understand how important the designs are for our clients and we are focused on providing high quality standard services. You will be supported in every step of the protection process by a designated account manager. He or she will be familiarized with your inventions, products, needs and requirements through any of the services you can request from us.
We offer a wide range of services and solutions for Industrial Design Patents:
DESIGN FILINGS
-Local filing in almost every country
-International Filings "Hague application"
INFRINGEMENT SERVICES
-Infringement Identification search
ANALYSIS SERVICES
-Novelty/Patentability Search
OTHER SERVICES
-Design drawings
-Design prosecution
-Office actions
-Renewal fees management.
Design patent in Portugal
Industrial designs refer only to the ornamental or aesthetic aspects of a product, add an important value to it.  Note that protecting valuable designs is a crucial part of the business strategy of our clients, with our services you will be able to obtain the exclusive right to prevent its unauthorized copying or imitation by others and considering that design patent are business assets, you will be able also to increase the commercial value of your company.
If you already have a design application filed abroad you have 6 months in order to extend the protection abroad, in order for us to proceed with a design application service we require only the following information:
Drawings in black and white (top, bottom, left, right, front, back and perspective view).
Title of the design.
Brief description of the design.
Priority document if applies.
With us the filing process should take 3 -5 days once we have received all the information required. Our global experience and quality of our local attorneys will make this process easier, clear and fast.
Design drawings
---
This is the main requirement in order to start a design filing protection process.
General process of a design application
1

Design Filing: Once you have the required drawings we will prepare the documentation for a proper application in the regarding country.

2

Design examination: The local patent office will review the novelty of your product.

3

Office action: If the patent office has observations or objections for your design will issue a report and the requirements will have to be met.

4

Design Granting: Once the examination has ended and if the patent office has accepted your application and depending on the country, you will have to pay the required registration fees.

5

Maintenance fee: In almost every country you will need to pay a maintenance fee in order to keep your patent in force.
Time Frame
A design application will have to be filed within 6 months from the first filing in any country or from the first public disclosure of the product, after this time frame the patent office will consider that the current new application is not novel.
However, in general a design application process is fast and expedite, if everything moves smoothly and, depending on the jurisdiction, an applicant can have a design granted within 6 months from the filing date.
Required Investment
The Design application process has lower fees than a patent application process. However, for those applicants who need to file in several countries, it is always recommended to establish a budget strategy before proceeding.
For cost information, contact us.
Get Free Quote!